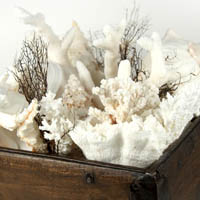 Coral Creations
Coral can be custom ordered for a specific size, shape and to fill a specific area. All coral is natural and unique. Please call with custom orders and coral type.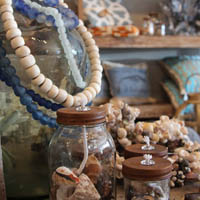 Sea Inspired Decor
Treasures include: beach accessories, jewelry, kitchen ware, art, pillows, bath and body, rugs, wreaths, driftwood items, holiday items, gifts, furniture, décor, coral and of course sea shells and mermaids.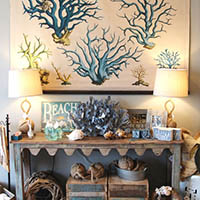 Beach Living
The best part of what MerMade Designs is putting it all together. Just like a great vacaction, they are made up of many memories and that is what we offer.